All of our inspection services are performed in accordance with The Standards of Practice and Code of Ethics established by the International Association of Home Inspectors.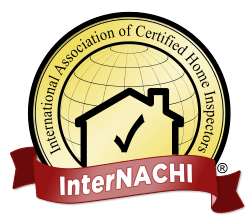 Priority Residential Home Inspection
We adhere strictly to the Professional Standards of Practice in the industry as Master Inspector Consultants. We suggest that you join us during your home inspection as we will provide tips on remodeling and help you prioritize future maintenance. At the end of the inspection we make sure that you understand our findings and exactly what they mean. Our Residential Home Inspections thoroughly inspect accessible and visible components of the home including:
Drainage
Retaining Structures
Foundation
Insulation and Ventilation
Crawl space or Basement
Structural Components
Windows and Doors
Porches, Decks, and Balconies
Garage or Carport
Roof
Attic
Electrical Panel and Wiring
Plumbing Systems
HVAC Systems
Walls, Ceilings, and Floors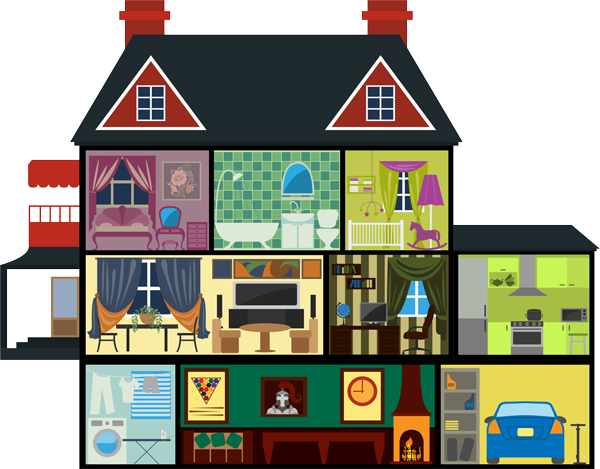 Contact Priority Inspections today to schedule an inspection of the highest quality. Ask about our "Priority Bucks" discount for Veterans!
Pre-listing Home Inspections
A pre-listing home inspection is a judicious way to avoid unfavorable surprises when selling your home. It is highly recommended to conduct a pre-listing inspection before placing the home on the market, so that you are completely aware of the condition of the property resulting in a seamless sale.
Commercial and Industrial Inspections
Rely on an inspector with a background building commercial industrial complexes to inspect your commercial property with knowledge and expertise. Priority Inspections has experience performing commercial inspections on structures from retail spaces and restaurants to 100,000 square foot warehouses.
Home Maintenance Inspections
We offer existing home consulting and troubleshooting to help you better maintain your home. By catching a potential serious problem early and addressing it, you can avoid costly emergency repairs in the future. Not only will we point out any potential issues that need to be addressed but we offer money-saving maintenance tips.
Restoration Consulting on Historic Properties
Restoring historic properties can be precarious if you are not familiar with the nuances of older homes. It is important to employ techniques that will not put stress upon the structure and possibly damage it over time. Priority Inspections offers an expert eye for restoration so that you can enjoy your treasured historic home for many decades to come.
Other Specialty Inspection Services
VA/FHA Wood-Boring Insect Inspections
In order to get a VA/FHA loan, the lender requires a Wood-Boring Organism Inspection to check for infestations of termites or other wood-boring insects. These pests compromise the integrity of the structure to the point that it is hazardous and unstable. Priority inspects for wood-boring organisms with a keen scrutiny in order to prevent dangerous situations.
Water Quality and Well Flow Testing
Knowing what is in the water you are drinking is incredibly important. The quality of drinking water varies widely from place to place. We offer testing for both your tap water or well flow so that you can drink the water from your home with peace of mind. It is crucial for your well's pressure, flow rate, and minimum yield to be correct for maximum efficiency.
Lead Paint Screening Assessments
Lead poisoning can be caused by the deterioration of lead paint and the resulting toxic dust. It is essential, especially if you have children, to be sure that lead is not infiltrating your living environment. You can count on Priority Inspections Inc. to properly assess the presence of lead in your home for the safety of you and your family.
Septic Inspections
All too often, buyers overlook finding the condition of an unseen component of the home that can nevertheless be very costly to repair and replace: the septic system. Having a septic inspection is the only true way to know the complete condition of the home. While it may not be visible, having a septic inspection can save you trouble, time, and money in the long run.
Radon Screening
Radon is a naturally occurring radioactive gas that is known to cause lung cancer. Certain areas of our region are classified as Zone 1, the highest level of radon concentration. It is imperative to be aware of radon under your home so that you can take mitigation steps and protect your health.
Construction Management
We own a full service general contracting company, Priority Builders, LLC. We are licensed master builders with 40 years of combined construction experience. Our construction work holds the same high quality and attention-to-detail as our inspections. Visit prioritybuildersri.com to contact us about any construction project; we customize our work around your needs!
Drone Inspections
Priority Inspections Inc. stays abreast of the latest technologies, including drone video for roof inspections and exterior property inspections. Drones are the only way to access hard to reach and dangerous areas that may have not been inspected for many years.
Whether you are a first-time homebuyer, real-estate agent, investor, or homeowner remodeling your home, we make our clients our first priority. Contact us today to schedule professional and reliable inspection services from Priority Inspections, Inc.